Diversity Statement
Diversity, equity, inclusion and social justice are important values at Auburn University
Auburn University will proactively work to eliminate barriers facing underrepresented community members and commit to sustaining and supporting diversity in all its forms including those based on life experience, gender, sex, nationality, race, identity, ethnicity, age, political affiliation, sexual orientation, gender expression, gender identity, socioeconomic status, veteran status, disability, neurodiversity, and religion. Auburn will actively cultivate a community where all members are valued, respected and can thrive personally and professionally. Auburn will invest substantial resources to increase the number of underrepresented groups in all facets of the University to include staff, students, faculty, vendors, partners and those who offer voluntary service.
Auburn will measure its commitment to diversity, equity, inclusion and social justice through ongoing assessment and evaluation of activities and individual and collective actions as reflected in practices, procedures, programs, relationships, behaviors and campus culture.
tiger takeoff

Tiger Takeoff
Tiger Takeoff is an educational recruitment conference for rising seniors (high-school class of 2024) from Alabama. This conference is open to all students with a focus on students from underrepresented populations as well as prospective first-generation college students. The 2023 experience will be hosted at Auburn University's main campus from Thursday, July 20th to Saturday, July 22nd, 2023.
Our Mission
The Office of Inclusion and Diversity supports the mission, values, academic endeavors, and strategic priorities of Auburn University by empowering diversity, fostering partnerships, increasing access, and enriching the learning, living, and working environments for all. Mission-driven and data-informed strategy, practices, and consultation are foundational to diversity, equity, and inclusion at Auburn University.
Our Goals
The Office of Inclusion and Diversity advances initiatives that sustain and supports diversity in all its forms for all members of the Auburn Family.
The Office of Inclusion and Diversity fosters belonging through active inclusion by fostering an environment where all members are valued, respected, and can thrive.
The Office of Inclusion and Diversity advances Auburn University's pursuit of excellence through equity-minded and data-informed initiatives to ensure all members of the community have access and support to achieve their goals.
news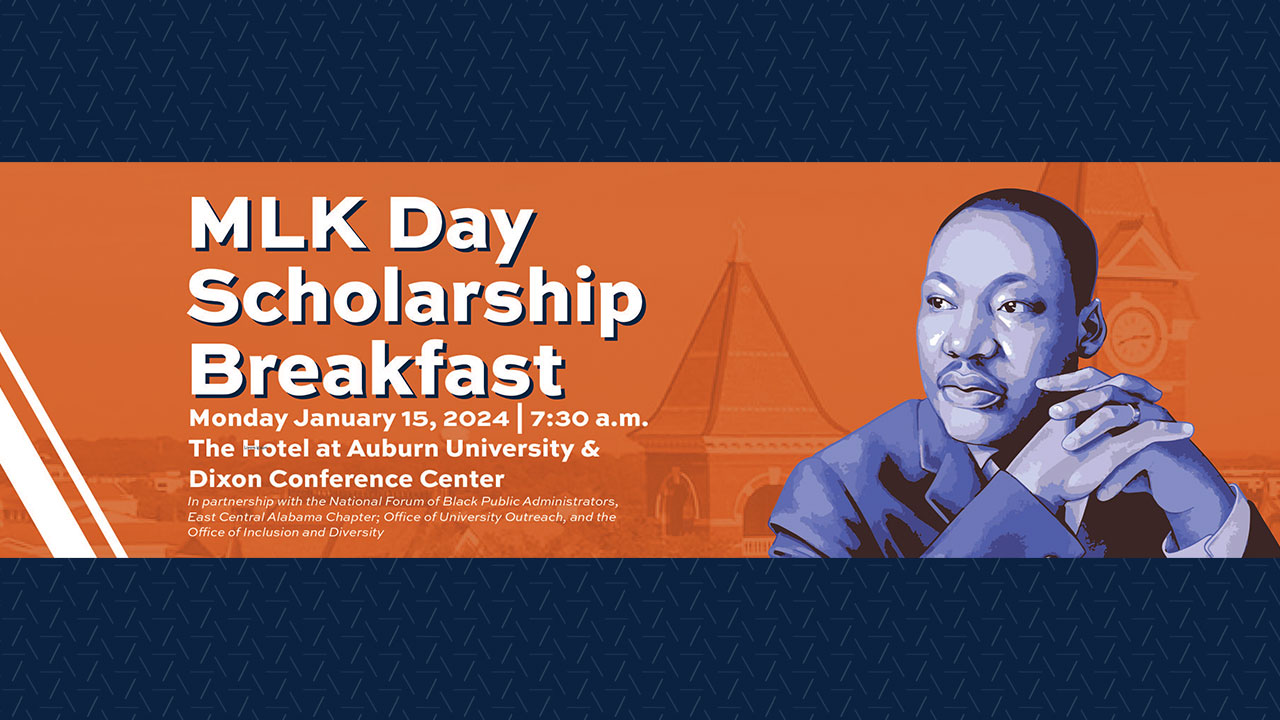 In celebration of Dr. Martin Luther King, Jr.'s legacy, the Auburn Family is invited to attend the annual scholarship breakfast and other events on January 15.
November 21, 2023
Sunday, Nov. 12, is Diwali, one of the most widely celebrated events worldwide and among the most important days for Hindus, Jains and Sikhs. Diwali, also known as the "festival of lights," marks the triumph of light over dark, good over evil and the blessings of victory, freedom and enlightenment.
November 08, 2023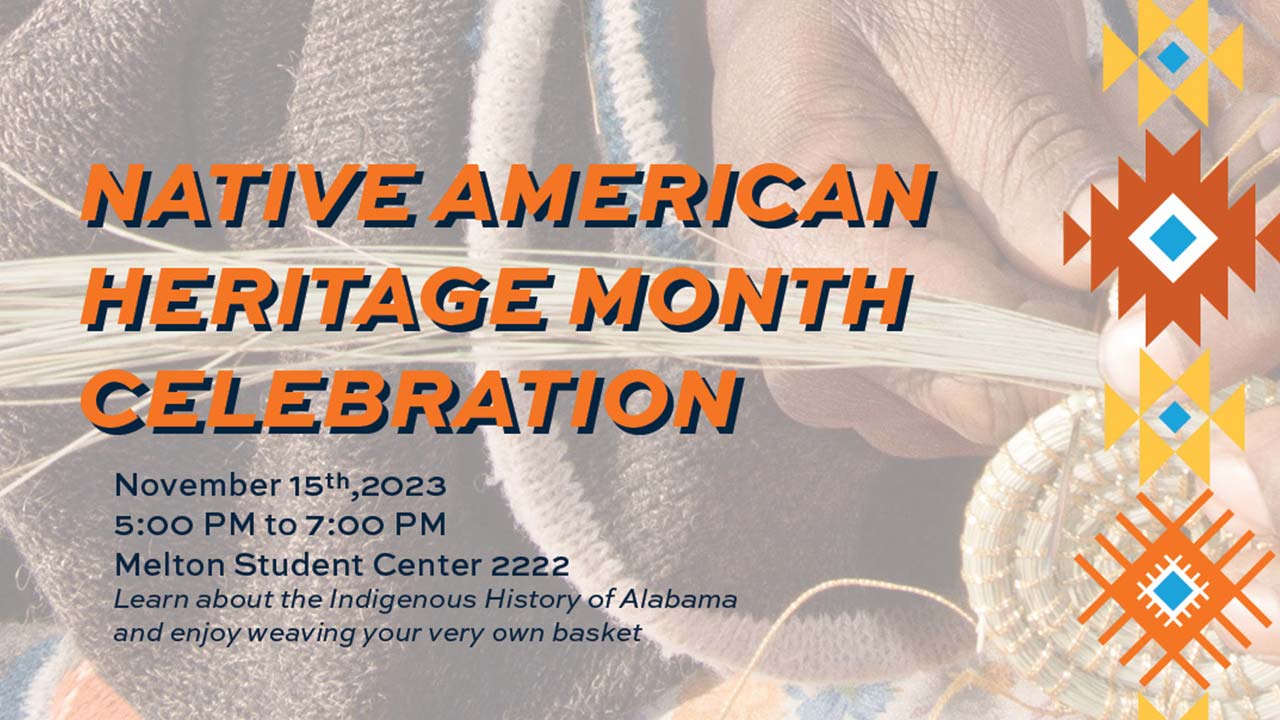 This month serves as an opportunity to educate communities about the vast contributions of Native Americans and Indigenous communities to U.S. history and culture.
November 08, 2023